Folk Rock Songs For the Soul--RoxanneSmithMusic.com.
Original Songs by Roxanne Smith. 2017 © Roxanne Smith--True Voice Enterprises LLC. All Rights Reserved. Unauthorized use and/or duplication of this material without express and written permission from Roxanne E. Smith is strictly prohibited.
I'm All Right MP3 --$0.99 ==============
Dancin In The Rain MP3 --$0.99 ======
​​​

I Know You Now MP3 --$0.99 ===========
To Pay By C

redit Card

: Click on "Check out with PayPal" button on your cart and "Don't Have A PayPal Account?" and it will give you the credit card option.​​
A New Beginning MP3 --$0.99 ==========
Hole In My Soul MP3 --$0.99 ===========
Free To Live MP3 --$0.99 ==============
Bio:
Roxanne Smith is a singer-songwriter from Indianapolis, Indiana. She was born in the midwest and raised in the beautiful rolling hills of small-town Cambridge, Ohio. With deep musical roots of all different genres in her family, she was drawn towards soulful folk-rock with beautiful harmonies at an early age. She remembers singing since the age of 5 and heavy influences started with the music of Carole King's Tapestry album which resonated deeply in her formative years. Harmonizing always came easily and she especially loved harmonizing with her favorite Linda Ronstadt songs in high school and her passion to be a singer kept growing. She got her Fender acoustic guitar (that she still uses to write songs) at the age of 17. Although she was classically trained as a mezzo soprano in college this was not the kind of music she yearned to sing so she took some guitar lessons in college and has been singing with her acoustic guitar ever since.

Now her own soulful, emotional songs seamlessly blend layers of folk and rock with warm and passionate harmonies. Her deeply insightful lyrics compel listeners to reflect and feel hopeful about their lives as well as soothed and comforted. Her voice has an ease about it and the quality in her vocal tone is sometimes very pure and angelic and at other times it has a beautiful raspy and smokey tone.

She had been writing poetry about love and relationships since age 14 and started putting them to music in 2004. She has now written over 50 songs and calls them Folk Rock Songs For the Soul. She started writing them just for herself and discovered that writing these songs helped her heal deeply within. When she started sharing them with others she was told that they felt the same way--the songs were healing something deep inside.

She says often when writing her songs and lyrics she feels they seem to be given to her from above as she works through a personal challenge. When writing a song she feels hopeful, recharged again, and finds her true voice and true self. Not all of the songs she writes are about her own life--some songs that she writes are purely creative fiction meant to inspire and empower others. She says she gets inspired by everything in life that moves her to speak up about it.

She is also an empathic Life Coach who helps uplift the souls of those needing assistance with healing childhood wounds. She specializes in inner child healing through her business True Voice Life Coaching. She says it was the music that was the most important catalyst in her own healing journey to find her own true voice and now she helps others through her songs and her coaching.

In 2012 she met local musician Wendell Ray, and collaborated with him for the production of the background tracks to 28 of her original songs in 2013--this work transpired into the albums you see here on this website. She is presently pursuing and enjoying more opportunities to perform her own songs.

Her major influences in the development of her singing and songwriting style were Bonnie Raitt, Linda Ronstadt, and Carole King. Other musical influences were Stevie Wonder, Crosby-Stills-Nash and Young, Stevie Nicks, James Taylor, Sheryl Crow, John Mellencamp, Avril Lavigne, Colbie Caillat, and Sara Bareilles.



BUY
Roxanne's Original
F
olk Rock Songs For the Soul
-Listen To Free Samples and Buy Album Downloads Here!​-
Hi Everyone! Thanks ​for visiting!

​​Please LIKE my Musician/Band Facebook Page :
​Roxanne Smith Music
​​
​And please ​sign in on my Guestbook Page too. I'd love to hear from you!
​With love, Roxanne

===============================
You'll Never Change MP3 --$0.99 ======
​Show The World MP3 --$0.99 ========
Gotta Ride Thru the Valley
MP3 --$0.99 =


And you can
​Friend Request Me too here => ​
Help You Heal Your Heart
MP3 --$0.99 =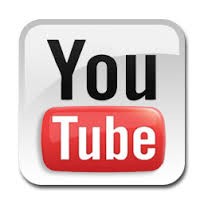 Roxanne's Debut Album "A New Beginning"
NOW AVAILABLE!!
SingerSongwriter
Folk Rock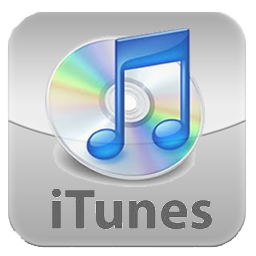 Now Performing Covers and Originals


Carole King, James Taylor​, Bonnie Raitt, Linda Ronstadt, Bonnie Tyler, Joni Mitchell etc.: